Through understanding history, a trained historian may be able to apply their knowledge to current or future situations to see "how a situation might turn out – or at least identify the key considerations that determine matters." This education can be applied to serious issues, such as global warming, to exploring the influences historical games such as Call of Duty have on the historical consciousnesses of young people. While not a perfect glimpse into the future or a completely fallible guide for decision making, history can be a valuable guide for present and future action.
If you are someone who is passionate about understanding the past so as to inform the best path forward in the future, studying applied history may be right for you. Here are some reasons to study applied history…
Out-of-the-box graduation opportunities
If the idea of a traditional career doesn't appeal to you, then pursuing a degree in applied history may be just the ticket. Those who graduate from this degree path are certain to find themselves on the road less traveled when it comes to their future career endeavors. Typical (if that is the right word for such a varied, wide-ranging field) career opportunities can include working as a journalist, delving into the world of science, or even working in politics. Some other opportunities include working as an archivist, museum curator or collections manager, and working for historical sites as an educator, preservationist, or interpreter.
Gain methodological skills
A master's degree is often a great way to help elevate you to the next level, and applied history can help you get there. In this degree path, students will be equipped with state-of-the-art methodological skills which will help them critically analyze data and apply their findings. This can be not only information with a historical context, but can also be applied to other areas with data that needs assessing. This makes students excellent candidates for future employment in a variety of fields, whether directly related to history or not.
Engaging education
One will never be bored when studying applied history. At Erasmus University Rotterdam (EUR), Applied History students can be assured of receiving a top-quality education, working closely with a dedicated team of lecturers. This means not only will your individual needs be met as a student, you will also have the opportunity to grow, engage with your peers, and discern which areas you want to apply yourself to.
Professor Maarten van Dijck, program director of the history department at EUR, believes there is a "need to provide a history education with a closer connection to the labor market."
If you're ready to take the next steps in advancing your education, consider Erasmus University Rotterdam. Not only does EUR provide a wide array of excellent educational pathways, the university is frequently ranked as one of the best schools in the country. Erasmus offers a Master specialisation in Applied History, which lets students learn how to use a "long-term perspective" to come up with "sustainable solutions for global problems."
This one year programme focuses on preparing students to enter the labor market, ensuring you will have all the skills necessary to make you a viable candidate. Students who have left this programme have gone on to have successful and rewarding careers as historians, policy advisors, consultants, and researchers. Van Dijck adds, "The kind of teaching we offer is called "engaged education." This means that we are not only sending information to our students, but we want to get into a conversation with them, they have to do some work, and we give feedback on that. That's typical for our program."
In class, students enjoy customized learning seminars, which allow them to tailor their education to suit their personal and professional goals. The classes are small, allowing students to work closely with their classmates, as well as get hands-on support from the faculty.
Professor van Dijck adds, "It's more personal, and a more personal connection with staff members and students. Also, we're open to having conversations with students about what they're doing. It's interdisciplinary, we aren't only teaching history but making links with social sciences, media studies, and arts and culture."
Students are encouraged not only to learn historical facts, but also skills that "will be useful in other fields, not just in history". The education in the program is "always connected to global development". Students put their new skills to work through an internship, which culminates in a comprehensive final project.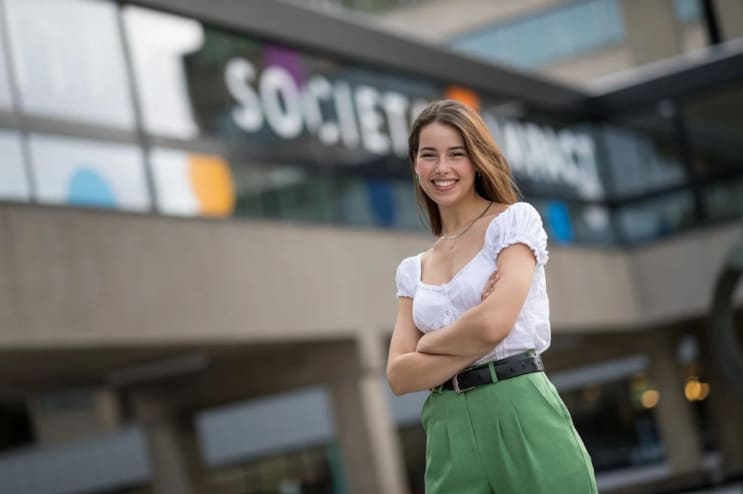 Life in Rotterdam
One of the most exciting aspects about pursuing a degree from the EUR is the opportunity to live and study in Rotterdam. By studying in an historically rich and diverse city, you'll be able to immediately apply your education, and see it in action. Students will explore the city through heritage tours, learning all about the historical treasures the city has to offer, and how those features influence modern society today. Students will also visit exhibits to examine the collections housed in museums, and learn how to apply that information to today's world.
In addition to getting a great education in Rotterdam, student life in this Dutch city is very vibrant. The bustling oceanfront port is interesting to explore, and offers many great maritime events to attend. There are countless amazing restaurants to try, and the cost of living is lower than other cities in the Netherlands.
There is an advanced transportation system that makes getting around the city easy, as well as a superb network of bike-paths. This makes it a great and affordable opportunity for students who not only want to pursue a great education, but also want to submerge themselves into a new culture and city. EUR student Kelsey, who hails from San Diego, explains, "It is the perfect size. Small enough to explore and know, but big enough to never run out of things to do as an exchange student. Being part of the international environment at Erasmus University Rotterdam was education in itself." Additionally, visas are easy to obtain, making Rotterdam a great place to settle after graduation, as jobs are also plentiful.
The decision to follow your educational path and achieve a higher education is an important one, second only to what degree path to choose. Therefore, selecting the right university is critical. For those interested in a career that will prove interesting, challenging, and rewarding, applied history is a great choice. Creating opportunities to link the past with the present are constantly being offered at EUR, allowing students to have a global perspective. Earning an advanced degree from Erasmus University Rotterdam will help you achieve your goals, and take the next step into your future!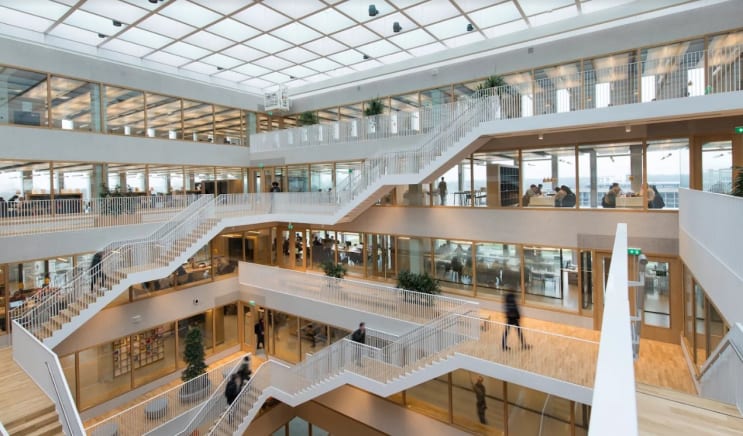 Article written in association with Erasmus University Rotterdam.